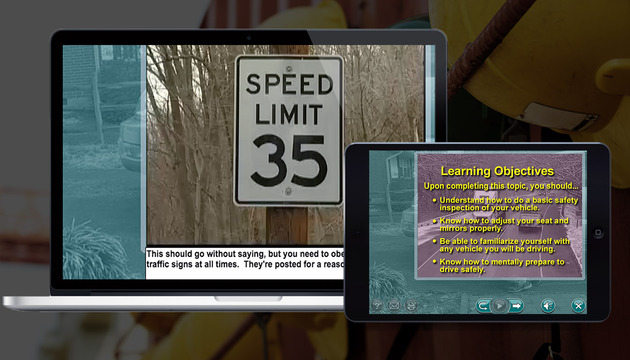 Description
This interactive course on Driving Safety provides the information employees need to drive cars, vans and small trucks safely. Most employees travel the roads every day... in cars, vans or trucks... many of them on company business.
Each year, traffic accidents claim over 30,000 lives and cause more than a million serious injuries. In fact, motor vehicle crashes are the number one cause of death on the job. Areas covered in the course include inspecting the vehicle, adjusting seats, mirrors and other equipment, wearing seatbelts, the importance of mental preparation and concentration, creating a safety cushion around your vehicle, road rage, distracted driving (texting), passing another vehicle, driving at night, adverse weather conditions, skidding and hydro-planing, what to do in case of an accident, and more.
Using a powerful combination of audio, full-motion video, text and colorful graphics, this course provides the most cost-effective safety and regulatory compliance training available today. The course is divided into a number of logical sections so information is easily understood... and retained.